Celebrity's fantastic On Board Credit offer for many sailings in 2013 and 2014 is set to expire Aug 25th of 2013.   Guest who make a reservation with a deposit of $250 per person on or before August 25th for the promotional  cruises,  including the very special Wilhelm Family Vineyards cruise on Feb 16th, 2014, will not only receive all the wine tasting  benefits of the group, but will also receive a $100-$400 on board credit from Celebrity Cruises.    Passengers in Inside and Ocean View cabins will receive a $100 On Board Credit, Standard Veranda/Balcony cabins receive $200 on board credit, premium Concierge Class and Aqua Class cabins receive $300, and suites receive a $400 on board credit.   Credits can be used to cover gratuities, beverage purchases, spa packages, and shore excursion.  Cruisers who book after this date will not be eligible for the On Board Credit, but will still be eligible for the wine tasting benefits as long as theere is space in the group.
Details on the Wilhelm Family Vineyards Cruise:
Sailing  Feb 16, 2014, aboard the Celebrity Silhouette, 7 Day Eastern Caribbean Cruise out of Fort Lauderdale, FL.   Guests will  learn more about wine, mingle with other wine lovers, and make new friends who share their love of wine.
Cruise Dates: Sunday February 16, 2014- Sunday February 23, 2014
| | | | | | |
| --- | --- | --- | --- | --- | --- |
| Day | Date | Port/City | Activity | Arrival | Departure |
| Day 1 | Sun Feb 16 | Fort Lauderdale, Florida | | | 4:30 PM |
| Day 2 | Mon Feb 17 | At Sea | | | |
| Day 3 | Tue Feb 18 | San Juan, Puerto Rico | Docked | 3:00 PM | 9:00 PM |
| Day 4 | Wed Feb 19 | Basseterra, St.Kitts/Nevis | Docked | 10:00 AM | 6:00 PM |
| Day 5 | Thur Feb 20 | Philipsburg, St. Maarten | Docked | 8:00 AM | 5:00 PM |
| Day 6 | Fri Feb 21 | At Sea | | | |
| Day 7 | Sat Feb 22 | At Sea | | | |
| Day 8 | Sun Feb 23 | Fort Lauderdale, Florida | | 7:00 AM | |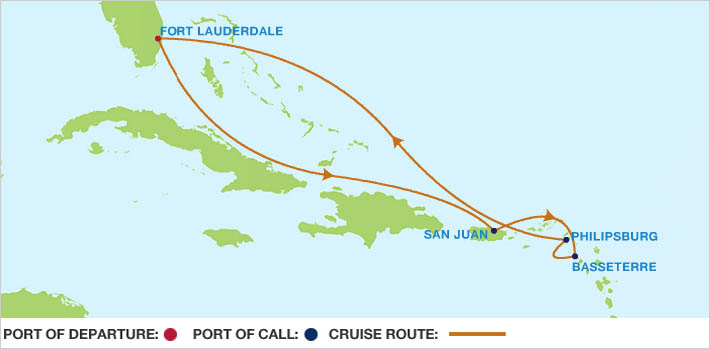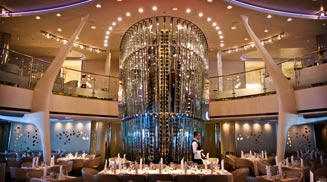 A Celebrity cruise provides the perfect environment to showcase Wilhelm Family Vineyards. Celebrity, already known as the leader in the industry when it comes to premium wine service on board a cruise ship, offers an extensive wine list from around the world, a dedicated wine tasting bar with enigmatic dispensers, and fleet wide staff of over 3500 certified sommeliers.
The Celebrity Silhouette features many of the wine innovations introduced on the first of its class Celebrity Solstice.   The cellar master bar features wine tasting flights, unique wines by the glass and the enigmatic wine dispensers that allow for an automated tasting experience at many different prices and styles.   The main dining room also features the centerpiece wine tower that functions both as artwork and a functional wine storage facility.     The Celebrity sommeliers will provide you with friendly, knowledgeable, and courteous services when it comes to helping you with your wine selections from their vast and varied wine list.  They always know the proper temperature and glass, plus they can make specific recommendations based on your wine preferences.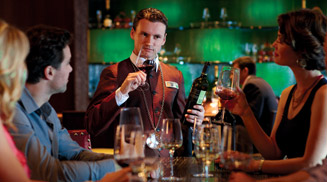 Cruisers with the Wilhelm Family Vineyards' group will also taste Karyl Wilhelm's wines at our 2 exclusive parties. Karyl also will share with our group her vast knowledge of all aspects of the wine making and the wine industry.  This is a great opportunity to increase your wine knowledge whether you are just beginning to learn about wine or are  a more seasoned connoisseur who is ready to learn even more about what it takes to produce a great bottle of wine.
Exclusive Amenities Through This Special CruiseOne Sonoita Vineyard Partner Cruise:
A welcome  aboard meet and greet reception with your hosts from Wilhelm Family Vineyards and CruiseOne Sonoita
Two exclusive wine tasting events featuring Karyl Wilhelm and her award-winning wines from Wilhelm Family Vineyards in Sonoita, Arizona

Four course food and wine pairing luncheon hosted by Celebrity's Sommeliers

Plus Karyl's comprehensive wine seminars
Wilhelm Family Vineyards
The Wilhelm Family Winery and Vineyard is situated on 20 acres in the beautiful area of Sonoita, Arizona. Karyl, Owner & Winemaker, graduated from the U.C. Davis Winemaker's Certificate Program. It was a tough program, she'll admit, but she has learned one important thing: people each enjoy different aspects of wine, and regardless of how much experience or science goes into the wine bottle, the bottom line is still: "Do you like it?"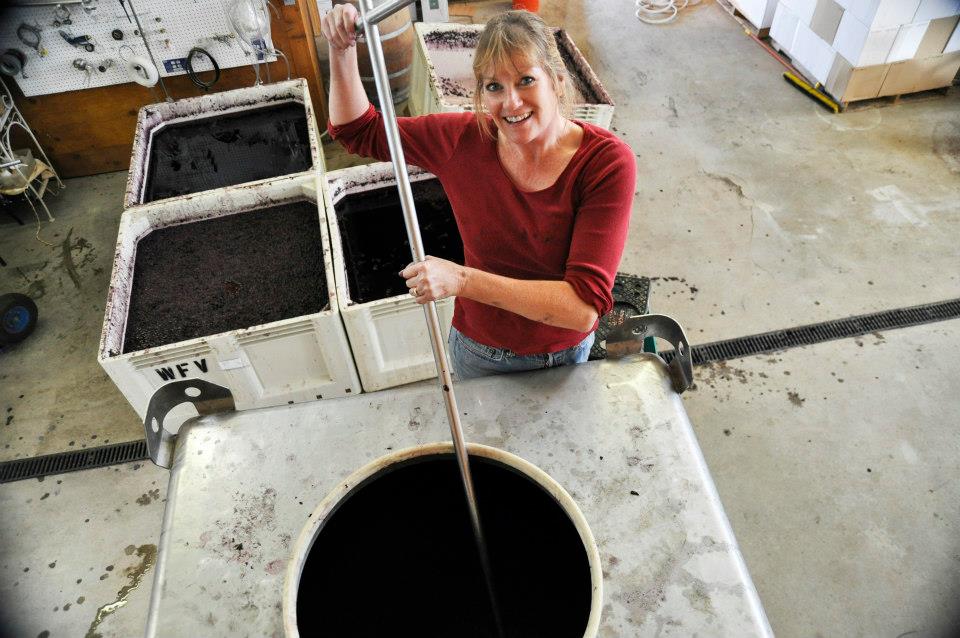 Karyl is thrilled to be a part of the new and innovative opportunities in the growing Arizona wine community. She looks forward to meeting you and sincerely hopes that you'll soon be part of her loyal family of Wilhelm wine lovers.
Karyl invites to you visit her tasting room located in her "butterscotch castle" on Lower Elgin Rd, in Sonoita/Elgin Arizona.  There you can sample and purchase your favorites from her wide variety of wines:  from her refreshingly crisp Spanish Style Alborino, to her rich reds that include a Tempranillo and a Cabernet blend, to her dessert wines which include a chocolate caramel port.   With the many styles she produces there is a wine for every taste and preference.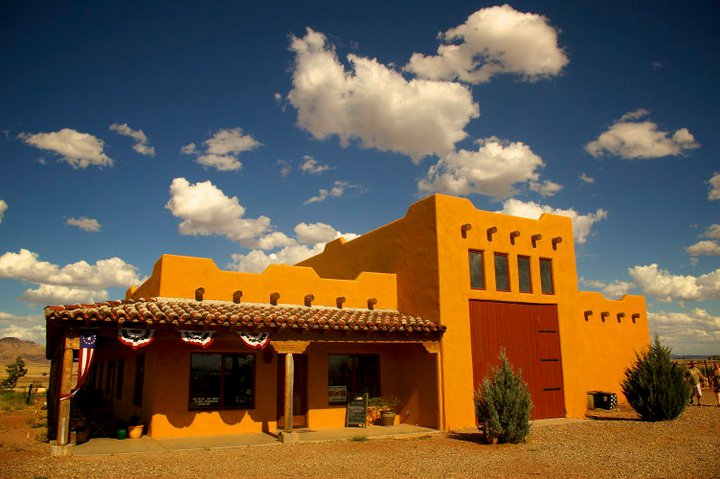 For details and more information on the Wilhelm Family Vineyards Winemaker's cruise please contact Suzanne Klasen at CruiseOne Sonoita, 520-310-0396, or toll free 855-367-4730