While I usually reserve this blog for news and opinion and try to keep my travel agency business separate, I am going to make a bit of an exception to shamelessly plug one of my group cruises.  The reason is that I locked in the low pricing on this cruise with a travel agent's group deposit back in July, and my price for several very nice balcony cabin categories is $475 less the than the current direct with cruise line rate.  I should be able to continue to sell my inventory at this price through mid February, so I want to get the word out now about our wine enrichment cruise and the deep discount pricing I am able to pass on to my clients.
Our first wine makers cruise was to the Caribbean in February of 2014.   It was such a success that we immediately started planning our 2015 Wine Maker's Cruise to Alaska.
Wilhelm Family Vineyards Wine Lover's Cruise

The Winemakers at Wilhelm Family Vineyards, and Suzanne Klasen of CruiseOne, Porter Ranch,  invite you to join us June 19th, 2015, aboard the Celebrity Solstice Alaskan Sawyer Glacier Cruise out of Seattle, Washington for a week beautiful scenery and fine wine. You'll learn more about wine, mingle with other wine lovers, and make new friends who share your love of wine.
Book with us and Save!
| | | | |
| --- | --- | --- | --- |
| Category | Wilhelm Family Vineyards Group Price | Compare to Celebrity Direct and Save | Your Savings Per Person Through Our Group |
| Balcony 1C | $1,694.00 | $2,169.00 | $475.00 |
| Balcony 1B | $1,704.00 | $2,179.00 | $475.00 |
| Balcony 2A | $1,684.00 | $2,159.00 | $475.00 |
Pricing is limited to availability and subject to change.   Taxes addition at a rate of $203.26 per person.
 Exclusive Amenities Through This Special CruiseOne Sonoita Vineyard Partner Cruise:
A welcome-aboard, meet-and-greet reception with your hosts from Wilhelm Family Vineyards and Suzanne Klasen of CruiseOne
Two exclusive wine tasting events featuring Karyl Wilhelm and her award-winning wines from Wilhelm Family Vineyards in Sonoita, Arizona

Four course food and wine pairing luncheon hosted by Wilhelm Family Vineyards
Plus informal wine tasting sessions with wine maker Karyl Wilhelm
Book an Ocean View or higher category cabin by Feb 18, 2015 and in addition to our group wine tasting events, you can choose one of the following 123 Go Offers:  $200 On-Board Credit, Free Pre-Paid Gratuities, or a Free Unlimited Beverage Package that includes Wine, Beer, and Spirits!  Guests choosing to sail in Suites, Concierge Class and Aqua Class cabin receive all three of the offers.
Cruise Dates: Friday June 19th – Friday June 26 – 2015
Day
Port of Call
Arrive
Depart
Fri
Jun 19

Seattle, Washington

Embarkation – Times are subject to change

—-
5:00 PM
Sat
Jun 20

At Sea

—-
—-
Sun
Jun 21

Ketchikan, Alaska

Docked

7:00 AM
4:00 PM
Mon
Jun 22

Cruising Tracy Arm Fjord

6:00 AM
10:00 AM
Mon
Jun 22

Juneau, Alaska

Docked

1:30 PM
10:00 PM
Tue
Jun 23

Skagway, Alaska

Docked

7:00 AM
6:00 PM
Tue
Jun 23

Cruise Inside Passage

—-
—-
Wed
Jun 24

At Sea

—-
—-
Thu
Jun 25

Victoria, British Columbia

Docked

6:00 PM
11:59 PM
Fri
Jun 26

Seattle, Washington

Disembarkation – Times are subject to change

7:00 AM
—-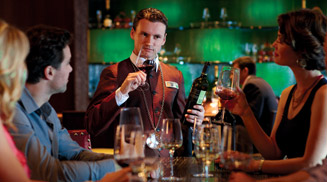 A Celebrity cruise provides the perfect environment to showcase Wilhelm Family Vineyards. Celebrity, already known as the leader in the industry when it comes to premium wine service on board a cruise ship, offers an extensive wine list from around the world, a dedicated wine tasting bar with enigmatic dispensers, and fleet wide staff of more than 3,500 certified sommeliers.
The Celebrity Solstice features many wine innovations first introduced on this ship, the first of its class.   The cellar master bar features wine tasting flights, unique wines by the glass and the enigmatic wine dispensers that allow for an automated tasting experience at many different prices and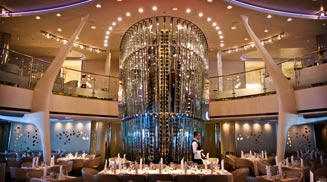 varietals.   The main dining room also features a centerpiece wine tower that functions both as artwork and a  wine storage facility.     The Celebrity sommeliers will provide you with friendly, knowledgeable, and courteous services when it comes to helping you with your wine selections from their vast and varied wine list.  They always know the proper temperature and glass, plus they can make specific recommendations based on your wine preferences.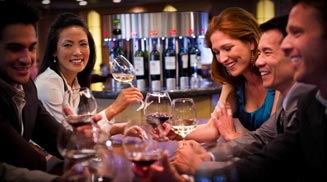 Cruisers with the Wilhelm Family Vineyards' group will also taste Karyl Wilhelm's wines at our four exclusive events. Karyl also will share with our group her vast knowledge of all aspects of wine making and the wine industry.  This is a great opportunity to increase your wine knowledge whether you are just beginning to learn about wine or are  a more seasoned connoisseur who is ready to learn even more about what it takes to produce a great bottle of wine.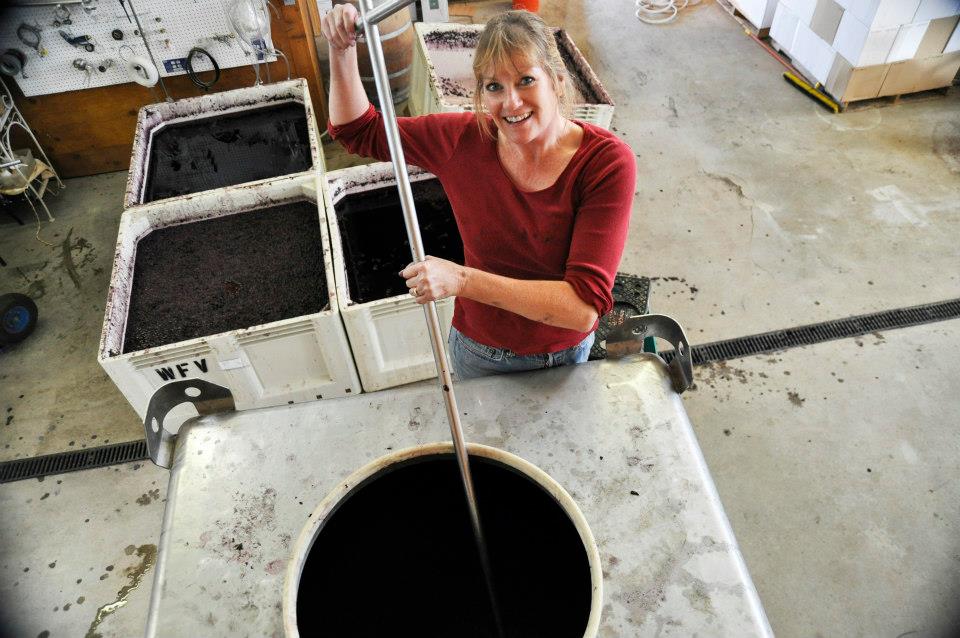 The Wilhelm Family Winery and Vineyard is situated on 20 acres in the beautiful area of Sonoita, Arizona. Karyl, Owner & Winemaker, graduated from the U.C. Davis Winemaker's Certificate Program.  During the cruise she will share her vast knowledge of wine at our 4 exclusive wine tasting events and even be on hand to conduct informal wine tastings at lunch and dinner exclusively for guests in our group.
These prices and amenities are available exclusively through Suzanne Klasen at CrusieOne.   For more information and details, contact Suzanne directly at 855-367-4730 or at sklasen@cruiseone.com